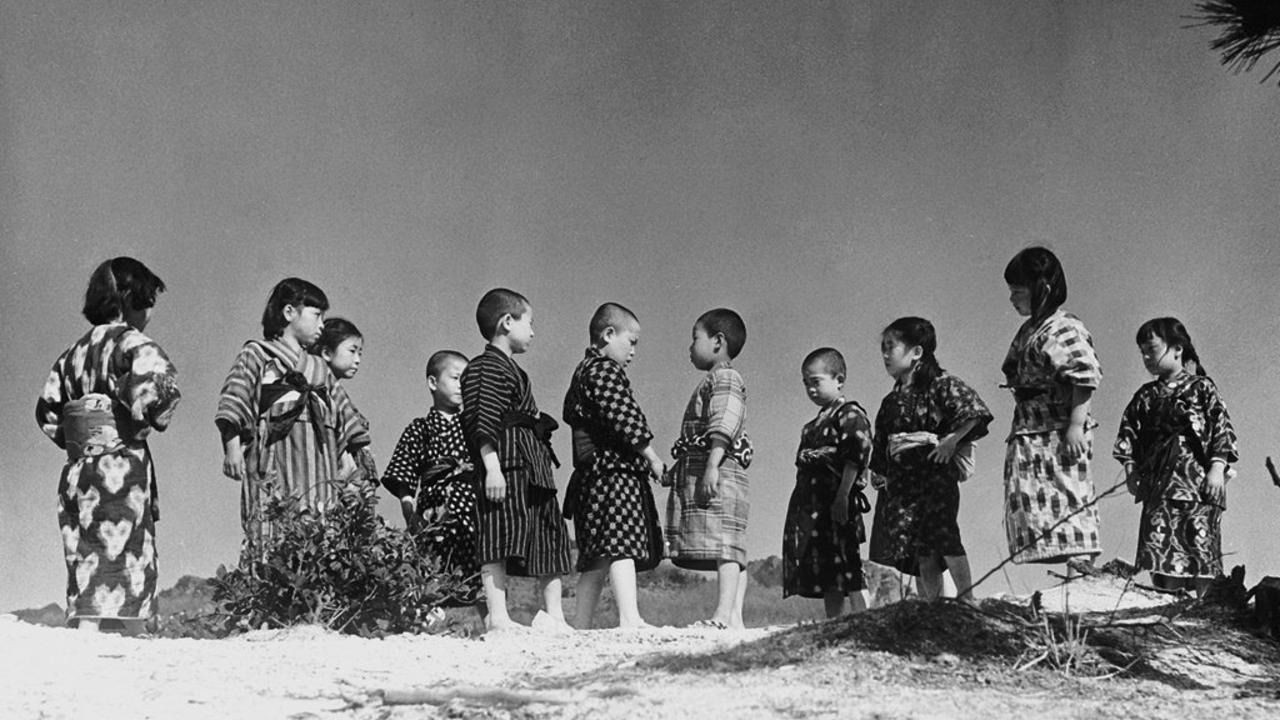 Keisuke Kinoshita's Twenty-Four Eyes (Nijū-shi no Hitomi)
Although this movie is not well known to audiences in the United States, Kinoshita's film was extremely popular when it came out in 1954 and for many years afterwards. The topic is still relevant, let's see if we think the film holds up! The story takes place in a rural island community from the late 1920s through World War II and is told from the perspective of a devoted school teacher as she guides her students through childhood and a young adulthood shaped by the war.
This movie is a little long, so please show up on time so we can get started right away and have time for a discussion afterwards!
Schedule
5:30 pm — members arrive
5:40 pm — film starts
8:20 pm — film ends
8:25 pm — post-film discussion
8:45pm — event ends