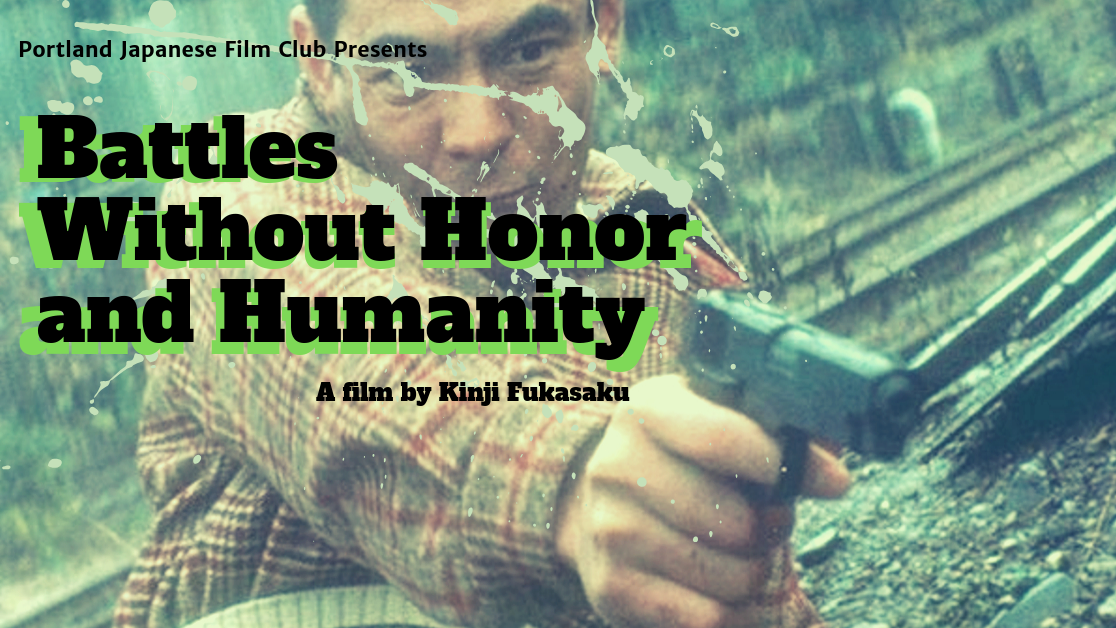 Kinji Fukasaku's Battles Without Honor and Humanity (Jingi Naki Tatakai)
1973's Battles Without Honor and Humanity totally changed the way yakuza (gangsters) were portrayed in Japanese film. Previously, filmmakers depicted them as heroes, or focused on the honorable yakuza. For Battles Without Honor, the screenplay was adapted from the recollections of a real-life yakuza. The director took this notion a step further by using documentary-style titles throughout the film and circumventing standard conventions of plot and storytelling in fictional films. It doesn't strive to glorify the violence that is part of gang life but doesn't shy away from it either. This is a great film for understanding the mythology of yakuza in Japan and its essential part in Japanese cinema.
The film was also quite a success in Japan, winning several awards from the important Japanese film magazine, Kinema Junpo, and went on to spawn a series of sequels. It is often referred to as the "Japanese Godfather".
Please be aware: most of the films we have shown so far would probably be considered "G" rated, so we want to make sure people are aware that this one is a little different. It is unrated, but there is some amount of violence in the film, including an attempted, but thwarted, sexual attack on a woman near the beginning of the film. The film also shows a man getting his arm cut off; there is blood, but it is not realistic. There are many scenes of people being shot; not a lot of detail is shown. There is a brief sex scene. If we were to try to compare to a film from the US, we would probably choose the Godfather.
Here is the trailer:
And more info about the film:
https://film.avclub.com/the-yakuza-papers-battles-without-honor-humanity-1798200257
Please arrive on time so we can start on time! It's okay to show up a little bit early if you like.
We'll use our projector and screen for watching the film. All films are in Japanese with English subtitles. This is a free event, but we ask for donations for food and tea. Hope to see you there!
Schedule
5:30-5:45pm — members arrive, remarks on the film by Erin and Masaki
5:45 pm — film starts
7:25 pm — film ends
7:35 pm — post-film discussion
8:00pm — event ends