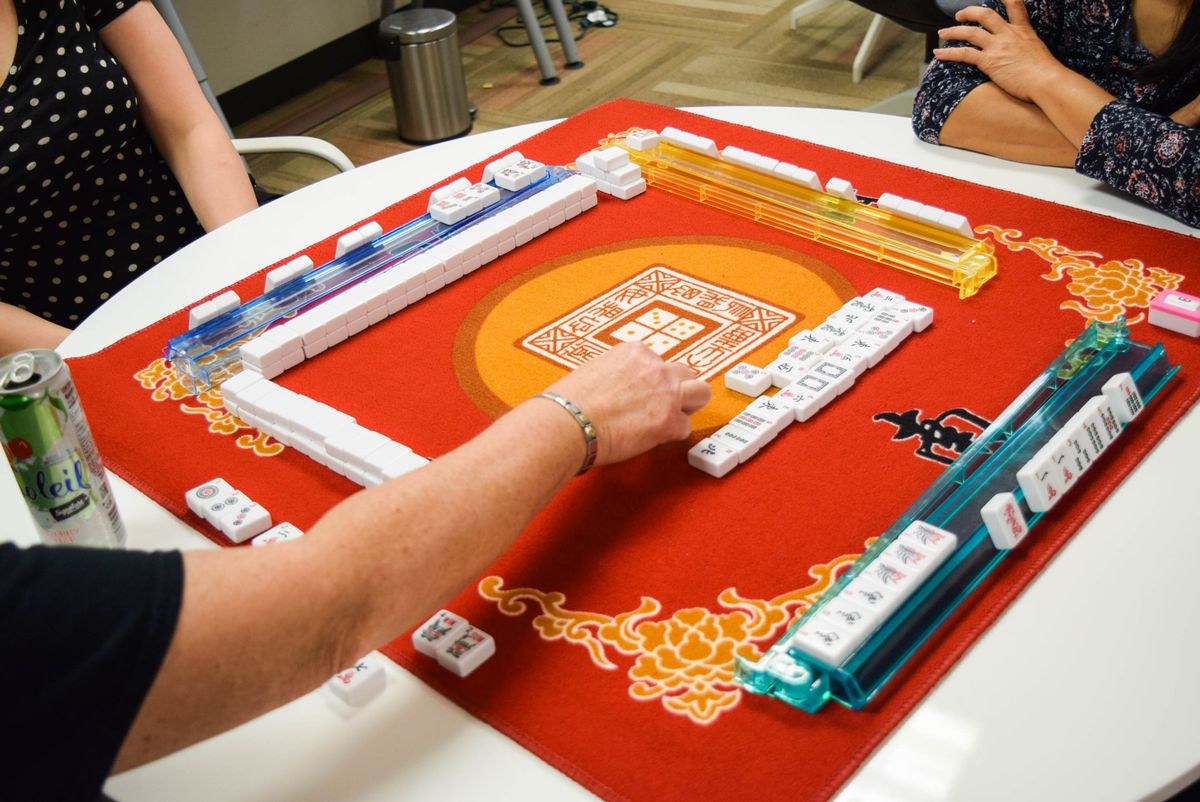 Thursday Afternoon Mahjong–In Person
Welcome back to in-person Mahjong! Please read for all info about this event…
Let's get together for some informal games of Mahjong! We ask that you RSVP so we can get an idea of how many will attend, how many mahjong sets we need, and what styles people want to play.
***For now, our Mahjong events will be for vaccinated people only.*** Masks are required (based on Multnomah County regulations). Once we have checked your vaccination card (paper or digital copy), you won't have to show it again.
Typically Thursday afternoon is a small group playing Chinese style, but things may be a lot different than they were before the pandemic. So we'll just see who responds and shows up, and go from there. There are always people here who can teach Chinese style for new players. For Riichi and other styles, it will depend on who responds. We'll use the Meetup page to communicate more info as it comes in.
PAYMENT NOTE: The fee is sliding scale ($5 – $10), and you may pay using Paypal at https://www.paypal.com/paypalme/encorepreneurcafe in advance or pay in cash or card at the door. It will be used to help pay for the space, staff time, and keep this meetup going. We will provide water, soda water, coffee, tea, and snacks. Thank you!
Please go to our Meetup page for full instructions: https://www.meetup.com/Portland-Mah-Jong-Meetup